High efficiency with high throughput 
Multistar mobile star screens can separate material into up to three fractions in one pass. As the material passes over the rotating stars, clumps are literally knocked off. This ensures a high-quality usable fraction. The press of a button is all it takes to adjust the particle size—the machine does the rest. Thanks to its electric drive, screening is quiet, efficient and economical. The screening system becomes multifunctional with additions like magnetic separation, wind sifting or roller separation. On the mobile machines, the series ranges from the hook lift One and S3 versions to the high-performance L and XXL machines. On stationary Multistar star screen systems, the feed hopper, screen decks, wind sifter and magnetic separator are tuned exactly to the separation task at hand.
Max. throughput : 200 m3/h
Drive type: Electric, Mechanical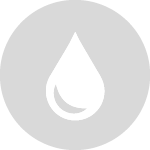 Simple, low maintenance processing
Our wide range of drum screens deliver almost any desired performance level. In addition, customers can choose between diesel-hydraulic or electric drive, with power from the grid or from an on-board generator. The hydraulic machines feature tough, proven technology; the Primus and Maxx are ideal for medium volumes, while the Nemus meets the highest demands. On the Cribus series, operating costs are the focus. Everything is electrically powered, from the hopper to the discharge conveyors. This, along with many innovations, minimises energy, wear and maintenance costs. The variable design of the substructure, maintenance access, housing and drive placement simplify adaptation to local conditions for the stationary models.
Looking for Komptech screeners?